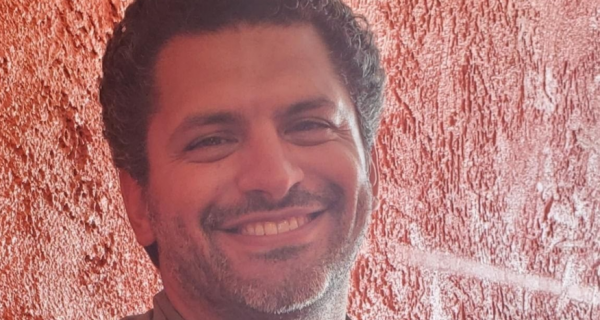 ATTORNEY SPOTLIGHT
ALEJANDRO DELGADO joins SSDS as a Partner

Schwartz, Steinsapir, Dohrmann & Sommers ("SSDS") is proud to announce

Alejandro Delgado

as the firm's newest partner. Alejandro is the latest hire in the firm's strategic expansion. Prior to coming to SSDS, Alejandro was a partner at a respected California labor law firm, Weinberg, Roger & Rosenfeld.

"Alejandro's history of traditional labor union representation and activism make him a natural fit for the firm," says Henry Willis, SSDS partner. "He approaches litigation as a scholar and an organizer."

For the past seven years, Alejandro has represented private and public sector Unions, their members, and workers in various legal practice areas, including cases in federal and state courts, administrative hearings before the NLRB and PERB, grievance and arbitration, and other labor and employment litigation. In 2019, Delgado won a groundbreaking appeal holding that the "home rule doctrine" does not exempt charter cities from California's minimum wage laws and requiring charter cities to pay their workers the minimum wage under state law. He has also developed expertise in assisting Unions and workers with workplace immigration issues, including litigation, bargaining with employers over immigration issues, developing contractual rights and language, developing internal policies and procedures, preparing for workplace enforcement, and I-9 audits and compliance, etc.

Before becoming an attorney, Alejandro received undergraduate degrees in History and Latin American Studies at Colgate University and master's degrees in History at Yale University. At Yale, he studied 20th-century labor, civil rights, and immigration struggles across the United States and Latin America and organized graduate students and other workers as a member and organizer in the Graduate Employees and Students Organization. In law school, he clerked at the Workers' Rights Clinic, ACLU of Southern California's Immigrant Rights Project, the East Bay Community Law Center's Welfare Law and Policy Clinic, the Legal Aid Society-Employment Law Center's Immigration and National Origin Program, Weinberg, Roger & Rosenfeld, and externed for the Honorable Marsha Berzon.

Alejandro's practice currently includes representing private and public sector unions and workers before federal and state courts, federal and state administrative agencies, in grievance and arbitration proceedings, and other labor and employment matters, including workplace immigration issues. Alejandro is a member of an immigrant family and is fluent in Spanish. Delgado is also active in the legal community. He is a member of the National Lawyers Guild's Labor & Employment Committee, the Mexican American Bar Association, and California Rural Legal Assistance, Inc.'s Board of Directors.

When the rigors of legal practice are not inducing enough adrenaline, Delgado enjoys mountain and gravel biking, as well as hiking. He is an avid soccer fan. Delgado roots for LAFC locally, but you might also find him cheering on several other teams in different leagues.